Natura Mod 1.12/1.11.2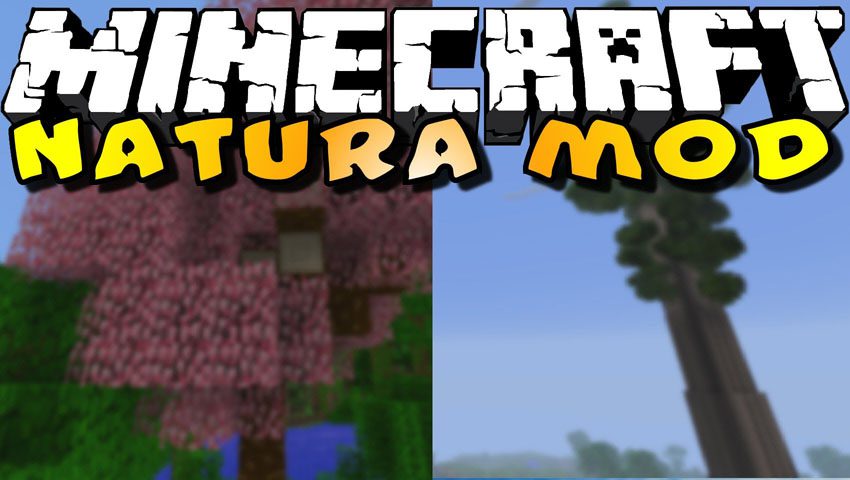 Natura Mod will make your world more alive with interesting world generation. With some new small add-ons, hunger won't make you hunt animals at start of game. Everything must be reasonable and accounted straight in the game.
This mod adds new kinds of plants (new berries, trees, etc.), new food and blocks. All over trees are from vanilla, but they tuned a little: now they have new colors of wood, planks and wooden products like crafting benches and instruments. Natura mod also contains special clouds what can be generated in all three vanilla dimensions' skies. Moreover, it makes the Nether world not so dangerous as in vanilla version of the game. Player can use new equipment to become [and feel himself] more protected. This mod is a partner to Tinkers' Construct, works very good with Biomes O' Plenty, and ExtrabiomesXL, so you can install all they at one time!