Functional Aesthetics [1.11.2]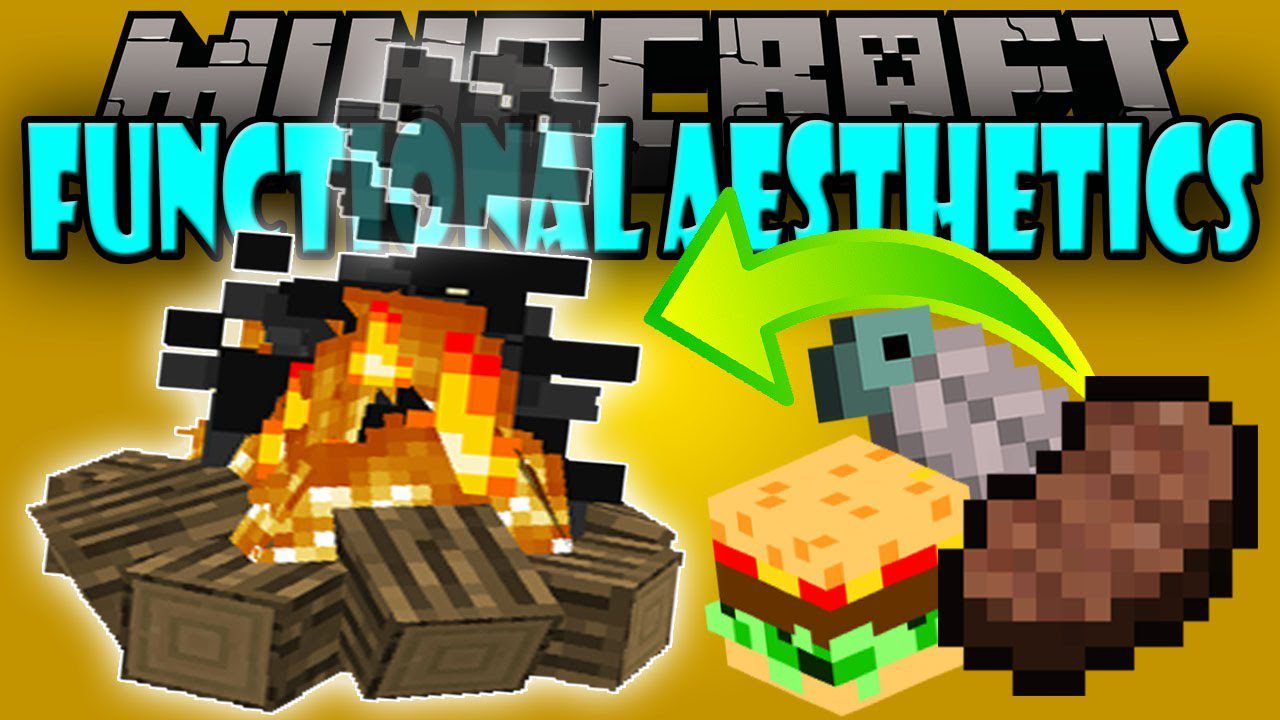 Functional Aesthetics Mod adds some new cool blocks in the game.
Firstly, functionality: these blocks would be useful, because thousands and thousands of useless blocks is just disorder.
Secondly, simplicity: added blocks would be pretty simple in using, crafting recipes would be too.
Thirdly, immersion: no GUI's for anything (excluding crafting, of course).
Fourthly, configurability: all over functions, modules, features, etc. can be switched on\off and customized as you want.
Fifthly, compatibility: all models are created with using of standard textures only, so it will be look appropriate with any texture pack of even if you play vanilla Minecraft.
All five points together = Vanilla Aesthetic: all models are it line with the vanilla, angled blocks to add detail and impact.
Campfires
Campfires will cook any food item dropped beside them in a one block radius, but be careful: any other items will burn! Default 4 items at one time, in 100 ticks.
Campfires can be made from any log type with a Bow Drill on a placed log. Bow Drills are making from a bow and a stick, they has 8 durability.
Campfires can then be converted to any of its stone pit variants by using cobblestone, granite, diorite, or andesite on the campfire.