Dooglamoo Cities Mod 1.12/1.11.2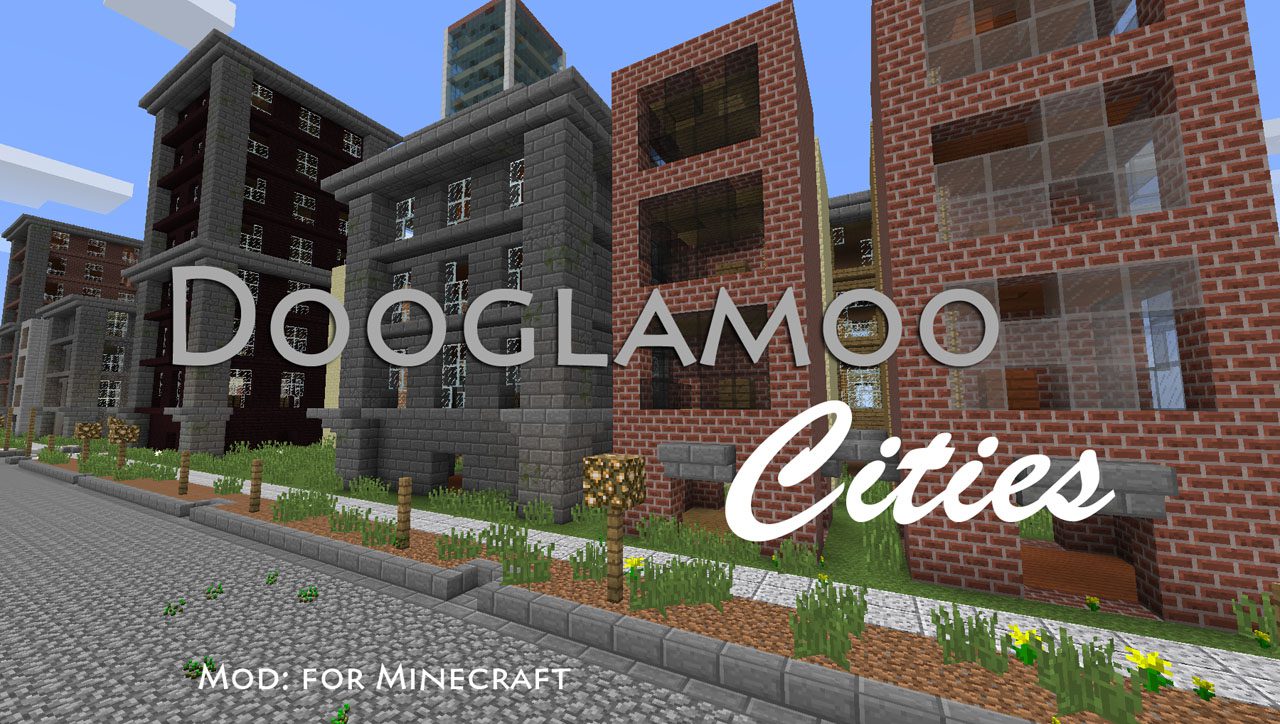 Dooglamoo Cities Mod gives you a lot of already-built houses and another structures to let you build your own city in the Minecraft!
Do you want to build insanely cool buildings but you know that you never get enough resources to bring it into the life? This mod lets you make a city and industries, what are necessary to get so much resources as you need.
You are too lazy or busy to deal with plants, industry developing, researchment, and resources? Let's get it started straight from design and construction of your dream city – just use the cheater block or go into Creavite mod. You also can explore your game world looking for the lost city what can be restorated by you and become your new home!
When you will try to place any block from this mod, be ready to wait in some minutes until it will start it's working. so be enduring. Dooglamoo Cities Mod is made to making very large cities with hundreds of houses and factories. Just wait these 2-3 min, and later you will be really glad, because all over built buildings won't make your PC work slower or even freeze.