Doggy Talents Mod 1.12/1.11.2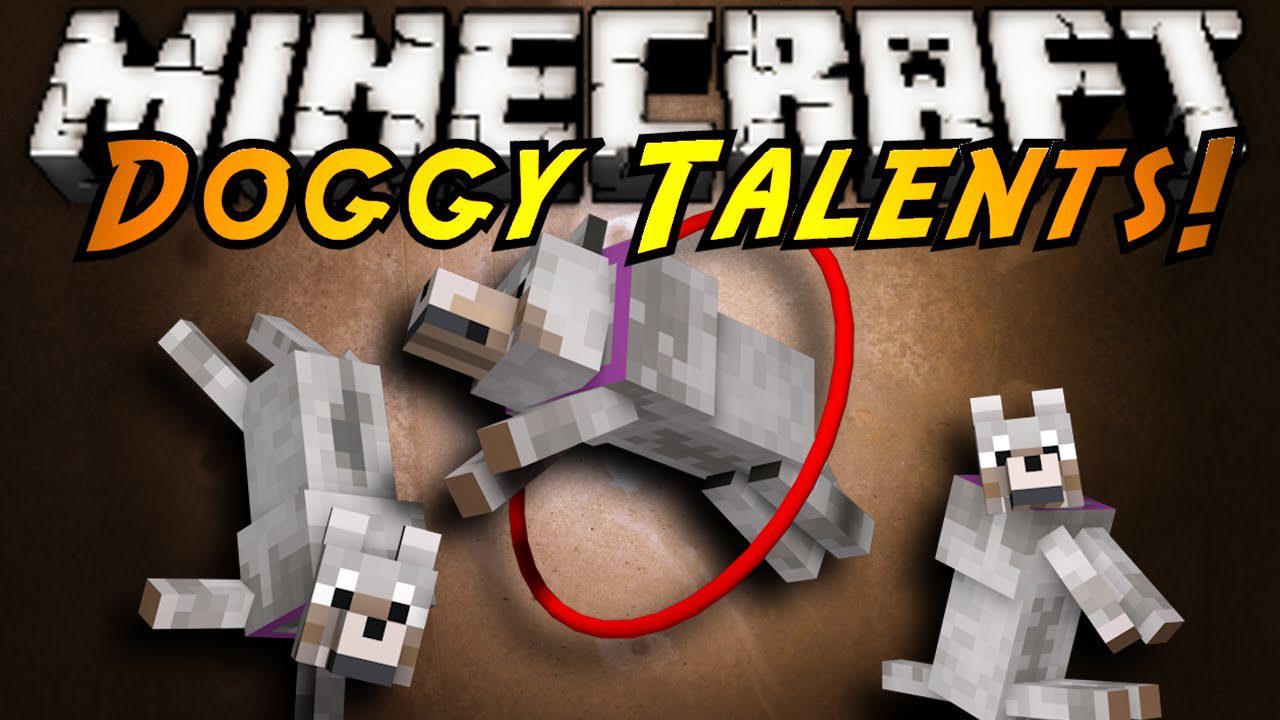 Doggy Talents Mod gives plenty new capabilities for wolves in Minecraft. Now you can train your pets and It gives you more training options for your pet and refine their skills, and every new skill level of of your dog will give new mark to it.
This mod contains new system for training your dogs and making their skills more advanced by feeding 'em with new sorts of special food. The higher level of your pet, the higher your reward in the form of points what you can spend on development of your dog.
You can teach your dog 18 different cool talents what can entertain you or be really useful.
More RPG-elements: dogs will get system of development levels.
True friend: every free time what you can you should spend on playing with your dog.
Take care of your pet with new kinds of beds, food bowls, treats, etc.
Never lost: you can find your dogs on a radar with special radio collar.
Smarter: creator of this mod worked really hard of wolfves' AI, so now it is pretty advanced and you won't feel boring.
No hunger: don't worry, your pet won't die from famine.
And the main: there are not only enhacements for volves in this mod, but also new breeds of dogs like Pomeranian spitz, some kinds of poodles, German shepards and more-more-more!